Consultancy
DVA Dementia Village® approach, the Dutch Model
Our approach and vision are based on our international and extensive knowledge and experience in practicing and conducting vision, business cases, implementation and achieving continuity in the aged care sector for government, healthcare organizations and private providers. We develop integral businesses for the senior living market. Integral means that we connect the vision, design and business models with the goals to have a maximum fit between the "hardware" and the "software". That means that the care and services and the living environment must form an holistic concept.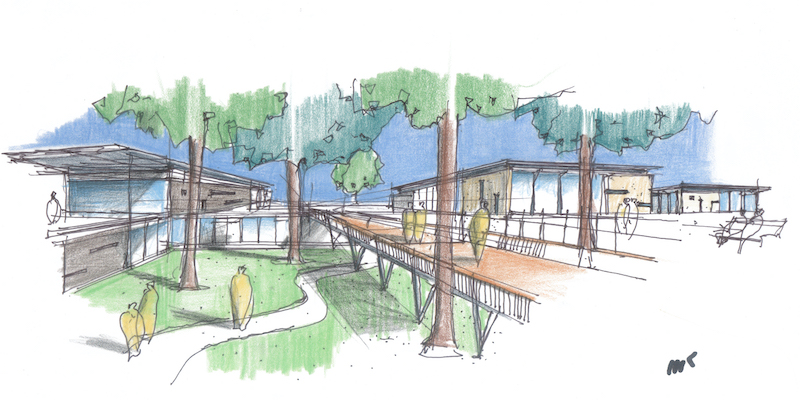 DVA Dementia Village® vision on living environments for the elder
Our vision is based upon increasing the level and quality of life, new standards of care, new economic model and (social) entrepreneurship where the physical environment contributes to the self-reliance of the elderly.

Research has shown over and over again that vitality is more than physical well-being. Seniors who remain socially active visit the doctor's office less often. A healthy and active lifestyle is important to keep older people alive for longer. And the built environment plays an important role there. In addition, vitally aging has the advantage that the elderly can continue to do the activities they would like to do for longer. We are convinced independently continuing to carry out small household tasks and personal care will help. Outside the front door of the house, we will investigate how we can optimize social cohesion and social involvement as an important quality of livability within the neighborhood. Social cohesion refers to the degree of solidarity and solidarity within groups and communities. Social cohesion has three components:
1. social participation in society
2. shared norms and values
3. identification and connection with the community
DVA Dementia Village® Roadmap to your success
The interests of the various stakeholders, the direct and indirect effects of the various solutions and the possible solutions are made clear by following our roadmap: the preconditions for and control over your process. By also calculating projects economically, an agenda is created to discuss potential financial participation with potential stakeholders. By recognizing and involving stakeholders in the investment, "long turn benefits" and "short-run costs" can be balanced against each other. This increases the effectiveness, efficiency and legitimacy of interventions and the deployment of resources. This is necessary for a realistic approach to innovative business cases and the optimum project result. We see the human and economic interest as an important driver in the development of concepts. Our approach leads to broadly supported, economically healthy bottom-up developments whereby value is created for all participants and society.
DVA Dementia Village® deliverables
Strategy-, business development and implementation on integral inclusive aged care and Dementia Village® concepts
Guidance, consultancy and support at the translation between software (organization) and hardware (build environment) for the senior living market and Dementia Village® concepts
Master planning and design on sustainable Real Estate developments of living environments for Dementia Village® and the aged care market
Masterclasses, study-trips, workshops and keynote speeches on summits